Dog Boarding
Whether you're going on vacation or just need a little break, we'd love to have your dog stay with us. When a dog stays with us at Stevens Family Kennels there is a great opportunity for what psychologists' term a "pattern interrupt." Boarding with us is a wonderful psychological "curve ball" to offer to your dog that stimulates their mind in a very meaningful and effective way. Dogs are often calmer and more socially-adaptable after their visit with our family.
However, this does NOT mean human or dog aggressive/reactive dogs are welcome to board with us! If your dog cannot easily be handed off to our staff for boarding or is attempting to escape the kennel or destroy it or attack other dogs or people they will be rejected from our kennel services!  
*Our Behavioral Board & Trains are the exception to this rule*
Single dog - $45 per 24 hrs
Two dogs in same run - $85
Two dogs separate runs - $90
On the day of pick up past the 24 hr mark it costs $2.00 per hour per dog.
Proof of up to date Rabies and Bordetella vaccines is required.
Holiday Boarding Cost: $50 per 24 hours
There is an additional 5 dollar charge per 24 hours over any common holidays:
New Years holiday (continues from Christmas Eve)
Presidents day celebrations
Easter/Spring Break (first two weeks of April)
Memorial Day Weekend
July 4th celebrations
Labor day celebrations
Christmas Eve (through New Years)
(All other holidays are our standard $45)
Pick up and/or Drop off times (BY APPOINTMENT ONLY):
Mon, Wed, Thur, Fri 9am to 11am or 4pm to 6pm
Saturdays 9am to 10am
Sundays 3pm to 5pm
Closed Tuesdays
(Kennel tours are also by appointment only!)
Dog beds from home are not accepted in our kennel.  We will provide your dog with a raised bed for their stay here.
There will be a $2 per meal fee added to your dog's stay if their feeding includes anything but dry kibble (including canned, refrigerated, frozen, freeze dried, supplements, etc) due to the extra time, cleaning, refrigerator/freezer needs required to accommodate.
Clients can take home a cleaner pooch with one of our dry or wet bath options!
Comb out and DRY shampoo bath:
Small to medium dogs cost $20.
Medium to large (65 to 85lbs) cost $25.
Large to giant dogs (above 85lbs) cost $30
WET bath with shampoo and drying:
Small to medium dogs cost $35.
Medium to large dogs (65 to 85 lbs) cost $40.
Large to giant dogs (85 lbs and up) cost $45.
*Human aggressive dogs must do our custom training BEFORE taking advantage of these bath options*
*All our bathing options are NOT currently available during popular holidays because our family and our excellent staff want to enjoy the season just like you do!!!*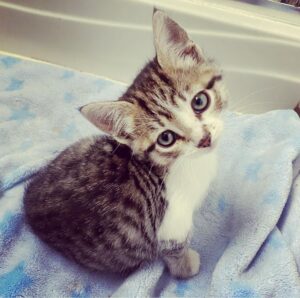 Cat Boarding
We offer comfortable private cat condos for your feline family members.  Just bring your cats food and litterbox and we'll take it from there.
Cost $30 per 24hrs
Holiday rates for cats $40
Rabies & FVRCP required by WA state
(No intact male cats allowed!  If you bring in an intact male and he sprays our kennel you will be liable for the professional cleaning bill and be banned from any future services)